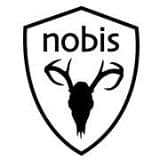 Embrace the elements and conquer the cold with Dylan, our best-selling bomber jacket with 100% Premium Canadian Origin White Duck Down. Lined with a custom quilted fabrication for enhanced breathability and a fitted silhouette. The down filled hood features a removable coyote fur trim and concealed moldable framing wire so you can make it your own. Rain and wind resistant, Dylan is lined with  Sympatex® lamination to keep you dry in any conditions.
Size in stock: M, L, XL
Usually dispatched within 24 hours or to Purchase In Store.
Free UK delivery, fast international shipping.