Our Canada Goose Winter 2017/18 collection is in high demand and some lines have now sold out for this season.  Our current Canada Goose stock can be found here on our website and you can also view and try on all of our range at our Mansfield shop.  As ever availability with Canada Goose is limited so our advice is always buy your desired choice whilst you can, demand is continuing to grow for the brand.  Their most popular lines sell out almost immediately they arrive and there is no guarantee further stock will be available later in 2018.
Canada Goose allocate a package of stock to each of their retailers, the selection they provide is based on previous sales history plus additional stock at their discretion.  We have an excellent relationship with this prestigious brand built up over more than 10 years of working together.  In addition to our planned shipments which are organised 12 months in advance Canada Goose do have stock of various items that we can source for immediate delivery.
Many of you will already be fully aware that genuine Canada Goose products are rarely discounted so beware of any websites offering deals that appear too good to be true.
We sell our products exclusively here on our one and only official website or at our shop based in Mansfield.  The image below is taken from the official Canada Goose website where you will be able to confirm that we are an authorized dealer selling authentic products.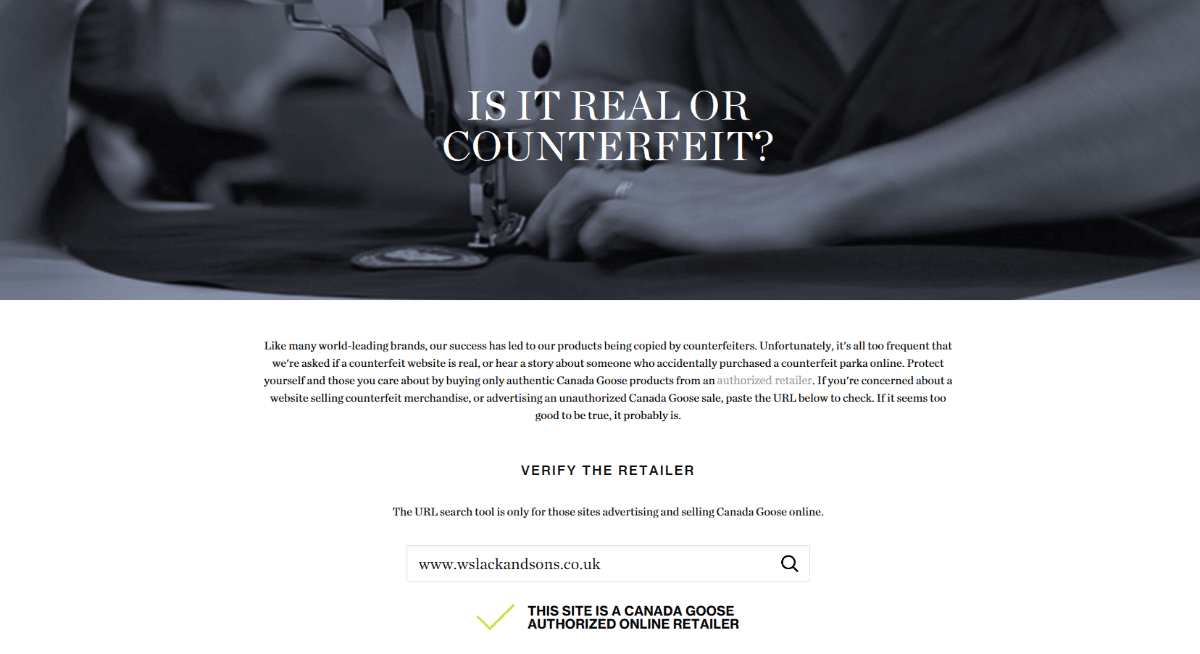 If you require assistance please do not hesitate to get in touch and we will do our very best to oblige.  You can telephone us directly on 01623 624449 or leave a comment below and we will reply as soon as possible.
Our often used farewell to customers is "Enjoy Winter" which is something that we most certainly do here.